The Comprehensive program experience is quite unique, wholesome, integrated and oriented towards high impact learning.
It all begins with an exclusive and meticulous assessment process (click here) to identify the participant's current development level in the idiom as well as the participant's international communication skills, so a customized roadmap (click here) can be designed.
The participant's experience, be it in-person or online, is truly one of a kind and is carefully designed from the exceptional curatorship to the selection of highly skilled multicultural consultants.
But there is much more to this experience than just the sessions per se. All content integrates result-oriented activities, powerful enough to generate extraordinary value.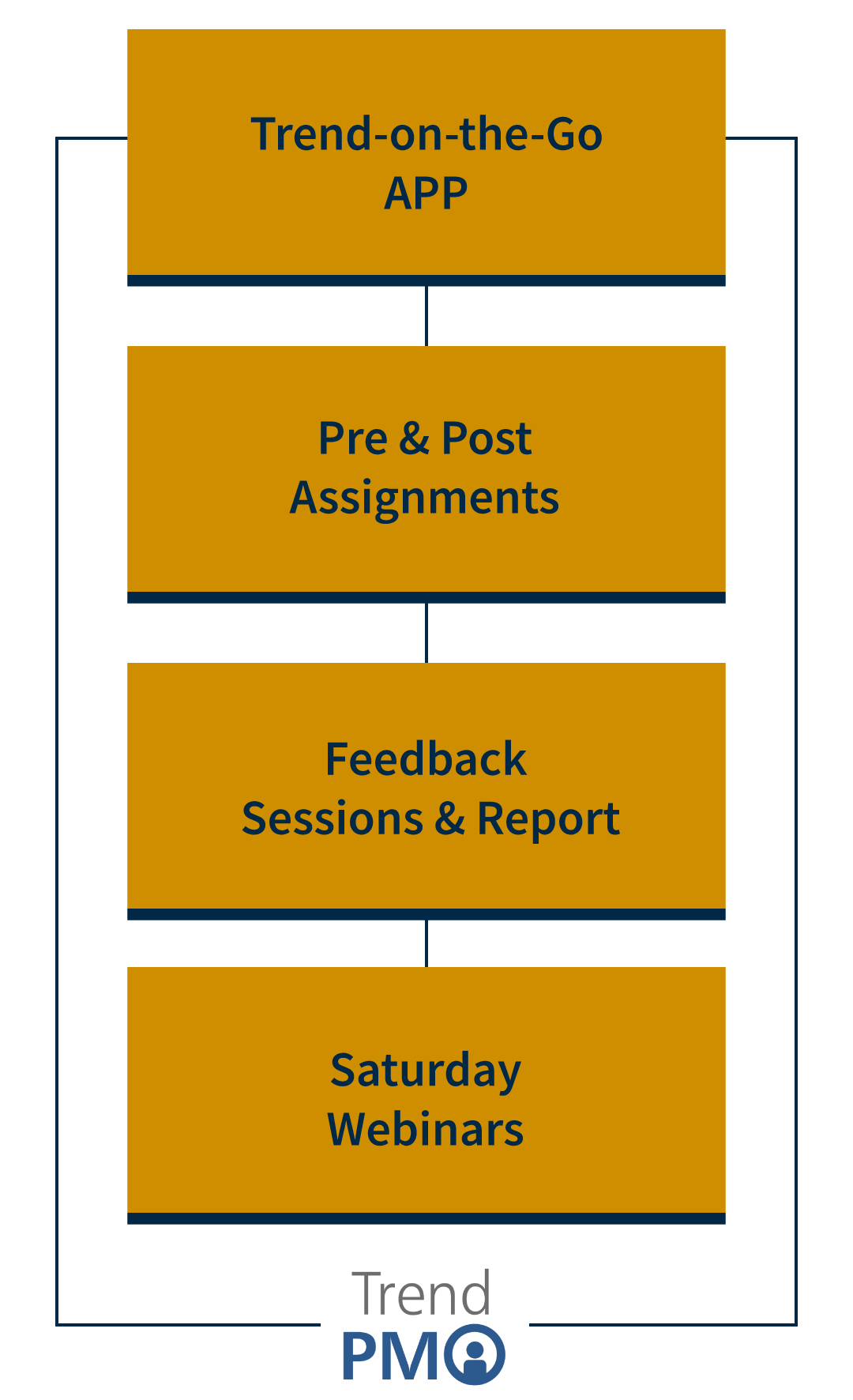 Here is what Trend Experience offers: