Overview
Group workshop-style program based on our storytelling methodology set in two different dimensions.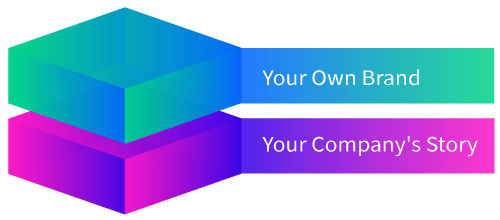 Participants must have at least a B1 (CEFR) or FBC (Trend School) level of proficiency.

Participants who are ready to put their language knowledge and oral competence to the test in public in a highly interactive manner.

Participants who wish to better their narratives in English in order to cause maximum impact on participants personal marketing.

Participants who are true spokespeople for the institution's culture with enough representativity to engage stakeholders.
A more self-confident participant ready to interact with different audiences.
Reflections on their narrative style(s).
Development of more advanced persuasion skills in communication in English.
Awareness of cultural differences and how they impact negotiations.
Program Structure
On-site Fridays-only program consisting of a whole-day immersion divided into 4 sessions and complemented by a lunch-break dynamic (10 consecutive hours).
| Time | Schedule |
| --- | --- |
| 08:00 - 10:00 | Narrative Thinking and Elements of a Story |
| 10:00 - 10:30 | Coffee break |
| 10:30 - 12:30 | Language of Narration |
| 12:30 - 13:30 | Lunch meeting |
| 13:30 - 15:30 | Stories I: Your Own |
| 15:30 - 16:00 | Coffee break |
| 16:00 - 18:00 | Stories II: Your Company's Brand |