Overview
This is a program that provides daily experiences in which participants can apply their English in 6 dimensions.
A true weekly journey into international communication.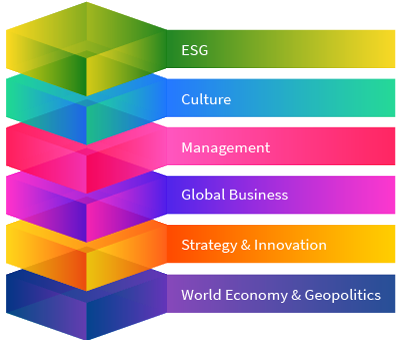 Participants who are currently taking other programs at Trend School or at other institutions and who are interested in adding an online solution to their learning track.

Participants who have recently concluded an intensive program and who wish to keep up their communication level at work and business within a more controlled time frame.

Participants with a rather challenging schedule to be able to commit to a fixed schedule, and looking for a more flexible and versatile learning track.

Participants who are interested in expanding and practicing their strategic vocabulary in business.
Learning frequency and consistency translated into a weekly journey.
Learning cadence dictated by the participant according to his/her availability.
Plural and multicultural context as the learning background.
A way to learn based on digital and micro learning.
Program Structure
A private online and mobile learning program on a subscription.
Dimensions
Weekly journeys are created and developed based on the following yearly curatorship.
Trend-on-the-Go Experience
The Trend-on-the-Go app provides a unique, wholesome and multi-faceted experience to users. A digital experience in itself.
Content wise, repertoire expansion in current business affairs happens in a natural and fun way. Students learn by means of microlearning, set on a weekly journey. A different week, a different theme; each day, a different activity.
Weekly Journey
A different week, a different theme; each day, a different activity.